School News
April 1-5, 2019
Posted on

April 1st, 2019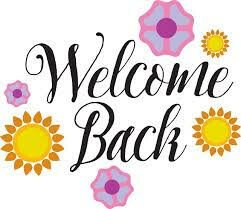 Dear Parents,
I hope everyone had a restful and fun-filled spring break. We are looking forward to seeing all the students tomorrow and hearing about their spring break adventures.
God bless,
Mr. Rachmistruk
Principal
Upcoming Important Dates:
Please find attached an April calendar for your reference:
April 3 - Early dismissal/Spirit Day (Career Day - dress in a career you'd like to aspire to be)

April 11 - Adoration mass (at Holy Redeemer)

April 15 - School Council (PAC) meeting at 6:30pm

April 17 - Extra kindergarten programming day

April 18 - Holy Thursday mass (at Holy Redeemer)

April 19 - Good Friday (no school)

April 21 - Easter

April 22 - Easter Monday (no school)

April 25 - Railway Safety Presentation
Information
OLPH Parish news: A make-up session for those parents who chose the 3 evening option for their Confirmation retreat has been added. The make-up session will be on Monday, April 8th from 6:30pm-8:00pm.

Just a reminder, with the warm weather upon us our playground is wet and slushy. Please have your child bring a change of clothes to school just in case they get wet. Thank you!
Faith Corner
Loving Father,
I invite you into my life today and make myself available to you. Help me to become the best version of myself by seeking your will and becoming a living example of your love in the world. Open my heart to the areas of my life that need to change in order for me to carry out the mission and experience the joy you have imagined for my life. Inspire me to live the Catholic faith in ways that are dynamic and engaging. Show me how to best get involved in the life of my parish. Make our community hungry for best practices and continuous learning. Give me courage when I am afraid, hope when I am discouraged, and clarity in times of decision. Teach me to enjoy uncertainty and lead your Church to become all you imagined it would be for the people of our times.
Amen