School News
June 17-21, 2019
Posted on

June 17th, 2019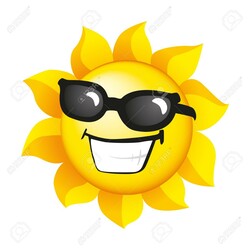 Dear Parents,
We will be having a "Fun-Day" tomorrow (Monday, June 17th). Students in our Fine Arts and Recreation and Leadership Academies are preparing stations for the students to participate in. The activities will be held outside (weather permitting). Please ensure your child is dressed for the weather. Lunch will be provided for the students free of charge. Students will receive a hamburger, fries, drink and ice cream. There will be dairy free options and non-gluten options for students with allergies. Please contact the office if you require additional information.
Grade 5-8 Parents:
The students in grades 5-8 are attending a Pow Wow at Enoch Cree Nation for National Indigenous Peoples Day on Friday, June 21. Students will leave the school at 8:20am and return by approx. 2:15pm. Students are asked to bring a bag lunch that day. There will be Elders to talk with, Cree, Metis, and Inuit histories and traditions to learn about, face painting, traditional games, hoop dancer demonstrations, and the actual pow wow dance competition. This should be a fantastic opportunity for our students.
God Bless,
Peter Rachmistruk
Principal
Upcoming Important Dates:
Please find attached a June calendar for your reference:
June 17 - Grade 6 LA Part B PAT

June 17 - Grade 1-8 Fun Day (pm)

June 19 - Grade 6 Social PAT

June 19 - Grade 7 LA final

June 19 - Grade 8 Science final

June 20 - Last Day of Kindergarten

June 20 - Grade 6 Math PAT

June 20 - Grade 7 Science final

June 20 - Grade 8 Social final

June 21 - Indigenous Peoples Day Activities

June 21 - Last day for Kinder Plus

June 24 - Grade 6 Science PAT

June 24 - Grade 7 Social final

June 24 - Grade 8 Math final

June 25 - Grade 7 Math final

June 25 - Grade 8 LA final

June 26 - Grade ⅞ Awards ceremony and year end assembly at 1:00pm

June 27 - Last day of school for students
Information
Please find attached the June snack schedule for our nutrition program:
Grade 7 and 8 parents, please find attached the June exam schedule:
Grade 7-8 Final Exam Schedule.pdf 
Parents, please read the following news bulletin from our Central Learning Services regarding changes to school supplies and transportation fees for the 2019-2020 school year:
School and Transportation Fees 2019-2020.pdf 
Grade 8 Parents - ABJ will be hosting a parent information presentation about how parents can best support their student throughout this time of change, with the hope of making it as seamless a transition as possible. It will take place Monday June 17th from 6:30 - 7:30 pm in the ABJ Library.

Faith Corner
Today, we give thanks and send blessings to all the fathers.
God our Father, in your wisdom and love you made all things. Bless these men, that they may be strengthened as Christian fathers. Let the example of their faith and love shine forth. Grant that we, their sons and daughters, may honor them always with a spirit of profound respect. Grant this through Christ Our Lord. Amen. (Catholicculture.org)