School News
June 24 - 28, 2019
Posted on

June 24th, 2019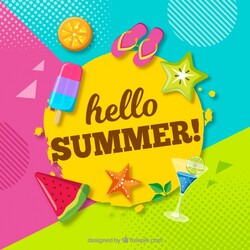 Dear Parents,
I would like to take this opportunity to thank you all for your support this year. The partnership between home and school is so vital and integral to student success.  The trust you put in us to guide and grow your children is truly appreciated.
I would also like to thank our hard working and caring staff members who have made a huge difference this year with our students . Their commitment is outstanding, and I am so grateful for all their efforts.
We wish our grade 8s much success as they move on to High School and look forward to seeing all of our students in the fall. Wishing you all a safe, relaxing and restful summer!
Loving God, we praise and thank you for the many blessings that we have shared together as a school community throughout this school year. May we continue to grow in faith and grow in Christ. We ask this through Christ our Lord. Amen.
And whatever you do, in word or deed, do everything in the name of the Lord Jesus, giving thanks to God the Father through him. Colossians 3:17
God Bless,
Peter Rachmistruk
Principal
Upcoming Important Dates:
June 24 - Grade 6 Science PAT

June 24 - Grade 7 Social final

June 24 - Grade 8 Math final

June 25 - Grade 7 Math final

June 25 - Grade 8 LA final

June 26 - Grade 7/8 Awards ceremony and year end assembly at 12:45pm

June 27 - Last day of school for students (reports available on PowerSchool)
Information
For the 2019-2020 school year, you will be required to purchase or supply basic school supplies for your child, including the following: a backpack, gym attire, indoor shoes, a personal use headphone set and one-to-one technology device for grades 4 and up. Please find your child's school supply list for next year on the school website https://hr.eics.ab.ca/ under the Parents tab. For your convenience we have partnered with Staples (Sherwood Park location ONLY) to provide volume discount school supply packages (order form attached). This program is voluntary and if you would like to participate in the "School Tools" program all orders must be submitted by July 21st. School supplies that are ordered through this program will be available for pick up at school after 12:00pm on August 26.

Report card information - Parents, you may log into your PowerSchool accounts and view your child's report card on Thursday, June 27 (2:00pm)

Lost and Found Items are located at the front of the school. Please take a moment to drop in and claim any items. All items not claimed by Tuesday, June 25 will be donated.

Awards/Year End Assembly - On Wednesday, June 26 at 12:45pm we will be having a year end assembly. At this time, awards will be presented to our grade 7 and 8 students (based on awards criteria), and students in grades 1-4 will be performing some songs for our enjoyment. You are invited to join us!