School News
June 3-7, 2019
Posted on

June 3rd, 2019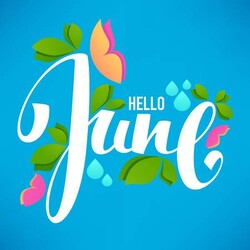 Dear Parents,
What an exciting time of year this is! June is upon us and summer is around the corner. We have a busy June at Holy Redeemer with various field trips, activities, final exams and the usual year-end celebrations that coincide with the end of a school year. With all this excitement we are reminding students that they must still continue to be focused on learning. Thank you for your support as we work together to ensure we end this year on a positive note.
Staffing update: Our new nature kindergarten class has received great feedback. We have received enough enrollments to add a second cohort. We would like to welcome Ms. Jordan Lakeman to our staff. Ms. Lakeman will be teaching the second cohort of nature kindergarten. She is currently teaching kindergarten at St. Elizabeth Seton Elementary School. Welcome Ms. Lakeman!
Parents, please read the following news bulletin from our Central Learning Services regarding changes to school supplies and transportation fees for the 2019-2020 school year:
School and Transportation Fees 2019-2020.pdf 
God Bless,
Peter Rachmistruk
Principal
Upcoming Important Dates:
Please find attached a June calendar for your reference:
June 3 - School Council (PAC) meeting at 6:30pm

June 5 - Early dismissal/ Spirit Day (Backwards Day)

June 11 - Grade 5/6 Telus World of Science field trip

June 12 - School year end mass at OLPH Parish (10:00am)

June 13 - Kindergarten Farewell at 6:00pm

June 14 - Grade 8 Farewell at 6:00pm

June 17 - Grade 6 LA Part B PAT

June 17 - Grade 1-8 Fun Day (pm)

June 19 - Grade 6 Social PAT

June 19 - Grade 7 LA final

June 19 - Grade 8 Science final

June 20 - Last Day of Kindergarten

June 20 - Grade 6 Math PAT

June 20 - Grade 7 Science final

June 20 - Grade 8 Social final

June 21 - Indigenous Peoples Day Celebration

June 21 - Last day for Kinder Plus

June 24 - Grade 6 Science PAT

June 24 - Grade 7 Social final

June 24 - Grade 8 Math final

June 25 - Grade 7 Math final

June 25 - Grade 8 LA final

June 26 - Grade 7/8 Awards ceremony and year end assembly at 1:00pm

June 27 - Last day of school for students
Information
Please find attached the June snack schedule for our nutrition program:
Grade 7 and 8 parents, please find attached the June exam schedule:
Grade 7-8 Final Exam Schedule.pdf 

Faith Corner
The Holy Trinity is the mystery of one God in three Persons, the Father, the Son and the Holy Spirit. The Most Holy Trinity is at the very root of our faith as expressed in the Apostles' Creed. (Pearson Canada: Growing in Faith, Growing in Christ)
Matthew 3:16-17
And when Jesus had been baptized...he saw the Spirit of God descending like a dove and alighting on him. And a voice from Heaven said, "This is my Son, the Beloved, with whom I am well pleased.