School News
March 4-8, 2019
Posted on

March 4th, 2019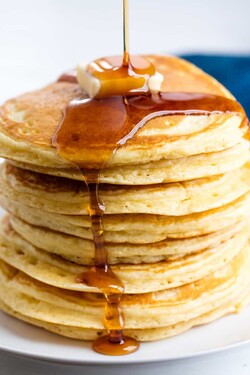 Dear Parents,
As we approach the season of Lent we are reminded that this season provides us a time to prepare for the essence of our faith - the death and resurrection of our Lord Jesus Christ. Shrove Tuesday is the day before Ash Wednesday. It is a day marked by feasting and celebration, which precedes the observance of the Lenten fast. Thank you to all our parent volunteers who will be cooking up pancakes this Tuesday for all our students (a small monetary donation is appreciated). As a school community we will be attending the Ash Wednesday mass at OLPH parish at 10:15am. Buses will be leaving the school at 9:45am.
God bless,
Mr. Rachmistruk
Principal
Upcoming Important Dates:
Please find attached a March calendar of events:
March 4-6 - Jasper Ski Trip grade 6-8

March 4 - Grade 8 Farewell meeting at 5:30pm (staff room)

March 4 - School Council (PAC) meeting at 6:30pm (staff room)

March 5 - Shrove Tuesday (pancake breakfast provided; a small donation is appreciated)

March 6 - Ash Wednesday mass @ OLPH at 10:15am

March 7 - Face to Face Ministries/Faith Day (information below)

March 8 - PD day (no school)

March 11 - Break the Rules Day (information below)

March 14 - Holy Redeemer Open House 6:00pm at Holy Redeemer

March 20 - Health and Wellness Day (information below)

March 19-20 - Parent/Student/Teacher conferences

March 22 - Spring Break begins (no school)
Information
Please find attached the March snack schedule for our nutrition program:
Safe travels to our students, staff and parent volunteers that are travelling to Jasper for our school ski trip. Hope everyone has a great time!

Seeking Volunteers for the Shrove Tuesday Pancake Breakfast! Pancake flippers and Servers needed from 8:00am-10:00am on Tuesday March 5th. Please email Angela at amd693@hotmail.com to join the fun!

Holy Redeemer Faith Day - Thursday, March 7. On Thursday, March 7th our staff and students will participate in a day of prayer and reflection. Our district theme this year is "We are God's Masterpiece." We have Face to Face Ministries coming to our school that day to do sessions with all of our classes. When classes aren't in the gym they will be doing activities that focus on prayer and reflection in their classrooms. We are looking forward to this special day.

March 11th is "Break the Rules Day" for Valeda House. Each rule a student breaks, they need to pay $1.00. All donations will be going to Valeda House. Classroom teachers will be discussing some ideas of what "breaking the rules" will mean in their classroom. Valeda House provides temporary shelter for homeless women who face exceptional challenges in finding safe housing.

Holy Redeemer will be hosting a Mental Health and Wellness day on March 20th. We will be participating in a day's worth of activities that increase awareness and provide opportunities to practice new skills focused around mental health. This year's theme is "Sea's the Day". Students can wear PJ's, comfy clothing or dress tropical! We will have lunch together in the gym listening to the waves of the ocean, students should bring a beach towel to sit on. We welcome parents joining us for the day to participate alongside their children. Please note that this will be a no technology day. We encourage students to leave all their devices at home (or in their locker) for the day.

Parents, something you may have heard on the news is the latest internet challenge called "The Momo Challenge" in which popular social media such as YouTube, Facebook and WhatsApp are a platform for a scary creature promoting self-harm.  Like the "Tide Pod" or the "Cinnamon" challenge, these activities glorify or encourage people to hurt themselves. We know that the internet can be an unnerving place but we need to equip our children with the strategies to be successful in the navigation of this online space and to help protect them from harmful media.  "The Momo Challenge" allows us to have a dialogue with students about how to remain safe and what to do when we encounter these bad messages. This is best done at home and at school. Attached is a document that shows some ways to help our students to be safe and to have conversations around these harmful challenges:
Faith Corner
Ash Wednesday marks the beginning of Lent. Lent is a season of 40 days (not counting Sundays). The forty days represents the time Jesus spent in the desert enduring the temptation of Satan and preparing to begin his ministry. Lent is a time of preparing for the coming of Easter. It is a time of self-evaluation and reflection. During Lent we focus on prayer, fasting and almsgiving.