School News
May 21 - 24, 2019
Posted on

May 21st, 2019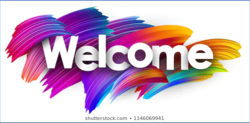 Dear Parents,
As we are entering the planning phase for the 2019-2020 school year, I would like to update you on some staffing changes for next year. We would like to extend congratulations to Mrs. Haston who will be serving our EICS community in the role of our district Religious Education Consultant beginning next school year. We wish Mrs. Haston all the best in her new role and she will truly be missed.
We would like to welcome Mrs. Nikki Brouwer who will be our grade 2 teacher beginning next school year. Mrs. Brouwer has been teaching for twelve years and has taught at Our Lady of the Angels Catholic School and St. John Paul II Catholic School.  She enjoys camping with her husband, going to the mountains, and playing with her pocket beagle puppy Oliver. We are excited to have Mrs. Brouwer join our Holy Redeemer school community.
We would also like to wish Mr. Fahlman a fond farewell as he has accepted a new teaching assignment at Archbishop Jordan High School. We are going to miss Mr. Fahlman and wish him much success in his new assignment. Mrs. Willis-Dengler will be the grade 8 teacher for the 2019-2020 school year and is looking forward to working with our junior high students.
We welcome Mrs. Tess Cossey to our Holy Redeemer community. Mrs. Cossey will be our grade 4 teacher for the 2019-2020 school year. Mrs. Cossey has been teaching since 2008 at St. Martin's Catholic School in Vegreville where she taught mainly grade 4 for the last few years.  She has a Physical Education/Education degree and is also a fitness instructor on the side. She was a competitive track and field athlete and figure skater. We are looking forward to Mrs. Cossey sharing her gifts and talents with our students.
As well, I am working in conjunction with Central Learning Services to offer a before/after school care and a daycare program for the 2019-2020 school year. I am very confident that an agreement will be in place shortly. Please spread the word to the community!
God Bless,
Peter Rachmistruk
Principal
Upcoming Important Dates:
Please find attached a May calendar for your reference:
May 20 - Victoria Day (no school)

May 23 - Josephburg Agricultural Society field trip (grades 4-5 all day)

May 28 - Prayer assembly (Month of Mary) - lead by grade 6 class

May 30 - West Ed Oceans Adventure field trip (K-1 all day)

May 31 - Cooking Lake field trip (grade 6 all day)
Information
Please find attached the May snack schedule for our nutrition program:
As the warm weather is upon us, a reminder that students are expected to dress in a manner that is conducive to the atmosphere of a Catholic school, respecting the value of modesty. Modesty is the key consideration for parents and students concerning student dress code. Thank you for your cooperation.

Registration for all new students (including our Pre-K program) is now open. If you are returning to Holy Redeemer, there is no need to register. Returning students will automatically be registered. To register your child or to direct a friend or relative to register their child please go to our division website to register: https://www.eics.ab.ca/parents-and-students/school-registration
Faith Corner
Mary is the Church's perfect model of faithfulness and love.
John 19:26-27
When Jesus saw his mother and the disciple whom he loved standing beside her, he said to his mother, "Woman, here is your son." Then he said to the disciple, "Here is your mother."  And from that hour the disciple took her into his own home.
Loving God, we praise and thank you for giving us Mary as our heavenly Mother. May we follow her example and show our loving care and kindness to others. We ask this through Christ our Lord. Amen.  (Pearson Canada: Growing in Faith, Growing in Christ)