School News
May 27-31, 2019
Posted on

May 27th, 2019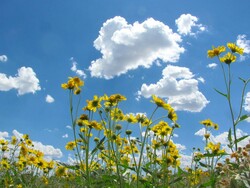 Dear Parents,
Spring weather is upon us, and we have many items from winter in our lost and found bins. If you have a chance, please stop by and look through the lost and found items (located in a bin by the gymnasium). There are a number of clothing items that need to be claimed. Please note any items not collected by June 14 will be donated. If you aren't able to come by, please have your child look through the bin.
Grade 7 and 8 parents, please find attached the June exam schedule:
Grade 7-8 Final Exam Schedule.pdf 
God Bless,
Peter Rachmistruk
Principal
Upcoming Important Dates:
Please find attached a May calendar for your reference:
May 28 - Prayer assembly (Month of Mary) - lead by grade 6 class

May 30 - West Ed Oceans Adventure field trip (K-1 all day)

May 31 - Cooking Lake field trip (grade 6 all day)

June 3 - School Council (PAC) meeting at 6:30pm

June 5 - Early dismissal / Spirit Day (Backwards Day)

June 11 - Grade 5/6 Telus World of Science field trip

June 12 - School year end mass at OLPH Parish (10:00am)

June 13 - Kindergarten Farewell at 6:00pm

June 14 - Grade 8 Farewell at 6:00pm

June 17 - Grade 6 LA Part B PAT

June 17 - Grade 1-8 Fun Day (pm)

June 19 - Grade 6 Social PAT

June 19 - Grade 7 LA final

June 19 - Grade 8 Science final

June 20 - Last Day of Kindergarten

June 20 - Grade 6 Math PAT

June 20 - Grade 7 Science final

June 20 - Grade 8 Social final

June 21 - Indigenous Peoples Day Celebration

June 21 - Last day for Kinder Plus

June 24 - Grade 6 Science PAT

June 24 - Grade 7 Social final

June 24 - Grade 8 Math final

June 25 - Grade 7 Math final

June 25 - Grade 8 LA final

June 26 - Grade 7/8 Awards ceremony and year end assembly at 1:00pm

June 27 - Last day of school for students
Information
Please find attached the May snack schedule for our nutrition program:
Registration for all new students (including our Pre-K program) is now open. If you are returning to Holy Redeemer, there is no need to register. Returning students will automatically be registered. To register your child or to direct a friend or relative to register their child please go to our division website to register: https://www.eics.ab.ca/parents-and-students/school-registration
Faith Corner
As members of the Body of Christ, we are called to live lives of love and service.
Creator God, fill us with the gifts of your Spirit, so that we may use them to reveal Christ your Son to others through our acts of love and service. We ask this through Christ our Lord, who lives and reigns with you and the Holy Spirit, one God for ever and ever. Amen (Pearson Canada: Growing in Faith, Growing in Christ)