Back to all posts
Posted on
Open House - Wednesday, February 19 at 6:00 pm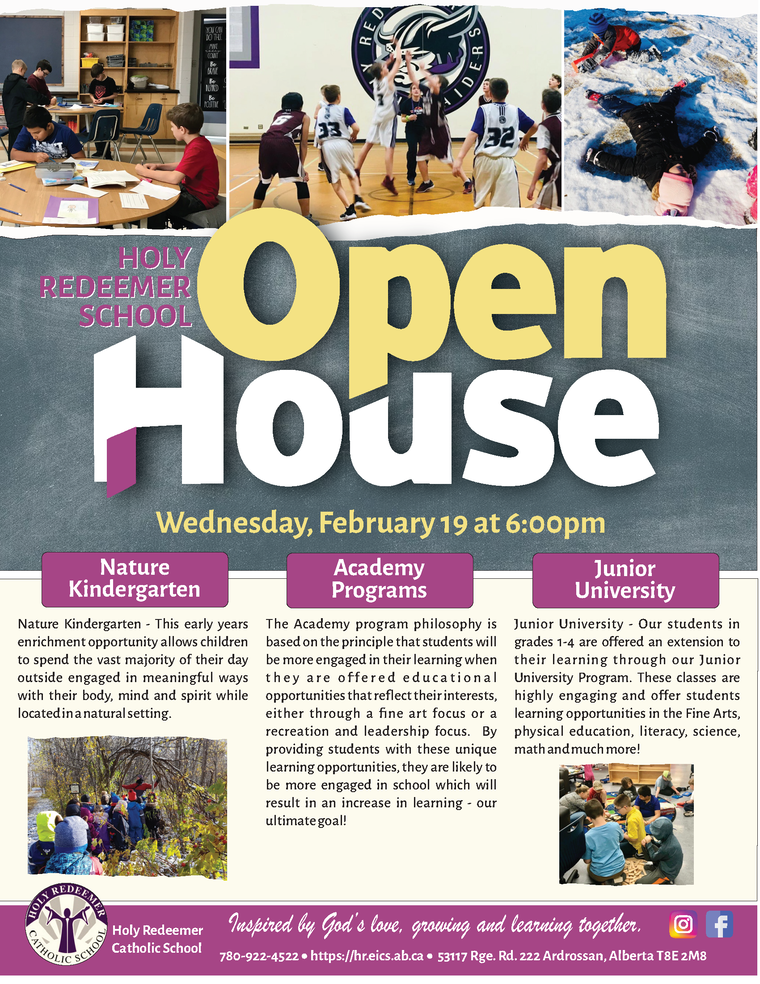 Come out to the Holy Redeemer Catholic School Open House on Wednesday, February 19th at 6:00 p.m.  Check out our incredible programs including:

Nature Kindergarten: an enrichment opportunity that allows children to spend the vast majority of their day outside engaged in meaningful ways with their body, mind, and spirit while located in a natural setting. 

Academy Programs:  The Academy program philosophy is based on the principle that students will be more engaged in their learning when they are offered educational opportunities that reflect their interests, either through a fine art focus or a recreation and leadership focus. 

Junior University:  Our students in Grades 1-4 are offered an extension to their learning through our Junior University Program.