Kindergarten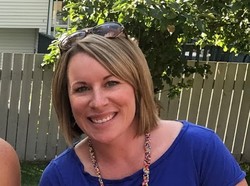 Holy Redeemer's Kindergarten program is a student centered program based on the Reggio Emilia approach.  In the Reggio Emilia environment learning is encouraged and developed through student-led investigations, using their diverse perspectives, learning styles, and interests as a guide to inquiry.  Kindergarten operates a full day program on Tuesdays and Thursdays, with some Wednesdays throughout the year.  (Age requirement is 5 years old by December 31, 2018)
Fees: $200.00 for field trip fees for the year.
Teacher: Mrs. Stephanie Spilchak
Educational Assistant: Mrs. Tammy Bilodeau
Nature Kindergarten
NEW for 2019-2020 School Year: Nature Kindergarten is an optional program available to students at Holy Redeemer and students in Sherwood Park. Children will continue in their community kindergarten classrooms as per the EICS kindergarten calendar, attending nature kindergarten on the other days. This early years enrichment opportunity will allow children to spend the vast majority of their day outside engaged in meaningful ways with their body, mind and spirit while located in a natural setting. 
These students will continue with their current EICS kindergarten programming within their respective community schools. Working as a group of explorers, nature-based kindergarten children will be given additional outdoor opportunities to be self-directed through their own curiosity and play. Using multiple natural learning environments, children will develop confidence in their own abilities to investigate and to collaborate outdoors and within their natural environment. Children will be physically active and engaged in movement skills that will facilitate their balance, stamina and strength.
Fees: 
$400 per month for children participating in an EICS Community Kindergarten.
$100.00 per month for children receiving Program Unit Funding from Alberta Education.
Staff: Mrs. Stephanie Spilchak
If you would like to visit our school and schedule a tour, please contact our Principal, Mr. Peter Rachmistruk, by email peterr@eics.ab.ca or by phone at 780-922-4522.