Kindergarten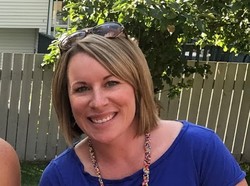 Holy Redeemer's Kindergarten program is a student centered program based on the Reggio Emilia approach.  In the Reggio Emilia environment learning is encouraged and developed through student-led investigations, using their diverse perspectives, learning styles, and interests as a guide to inquiry.  Kindergarten operates a full day program on Tuesdays and Thursdays, with some Wednesdays throughout the year.  (Age requirement is 5 years old by December 31, 2018)
Fees: $200.00 for field trip fees for the year.
Teacher: Mrs. Stephanie Spilchak
Educational Assistant: Mrs. Tammy Bilodeau
Kinder Plus Program
NEW for 2018-19 Kinder Plus Program is a play based learning program with a focus on fine arts and student wellness to engage students and inspire a life-long love of learning. Kinder Plus will operate for full days opposite the Kindergarten program (Monday, some Wednesdays, and Fridays)
Fees: Community students - $200.00 per student per month, Program Unit Funded (PUF) students – no cost
Staff: TBA
If you would like to visit our school and schedule a tour, please contact our principal, Mr. Joe Dumont, by email josephd@eics.ab.ca or by phone at 780-922-4522.